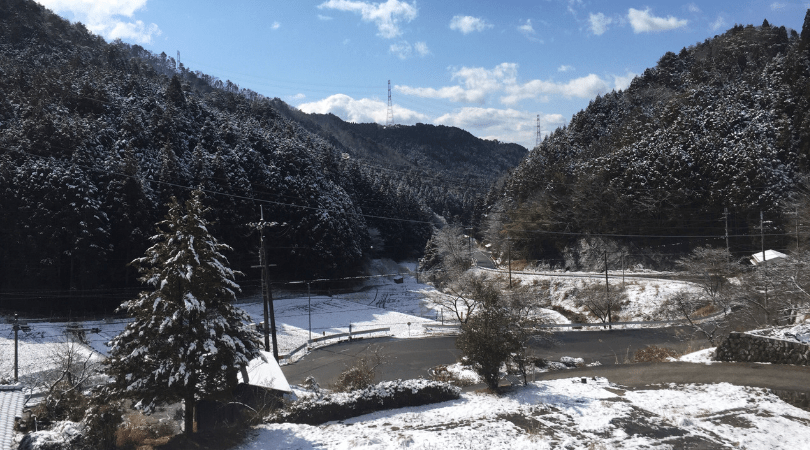 Read more
Recently I was asked to paint a picture of my surroundings with words, and this is what I wrote:
It's been raining, frosting, and snowing on and off over the last few days, with bits of bright sunshine in-between. Outside it is silent, aside for the sound of a few birds, the peeping of deer, and occasional construction.
Now that the winter is beginning to wane, workers are busy trying to fix roads and mountainsides that were damaged last year during the heavy typhoons. There is also the infrequent sound of farming equipment on warmer days, as rice farmers begin to repair fences, and prepare fields for planting.
It smells like damp dirt. (more…)