This post was originally published at The Haruna Family Blog.
With Christmas ending and our winter vacation just beginning, I've been remembering my first Christmas in Japan before I was married. That first year, I didn't really know what to expect.
Many people think of Christmas as being universally celebrated, but it still feels somewhat new in Japan.
---
Unlike in Europe or most Western countries, Christmas is not really a "family" event. Rather, it is a popular couples-day for dinner dating and seeing illuminations.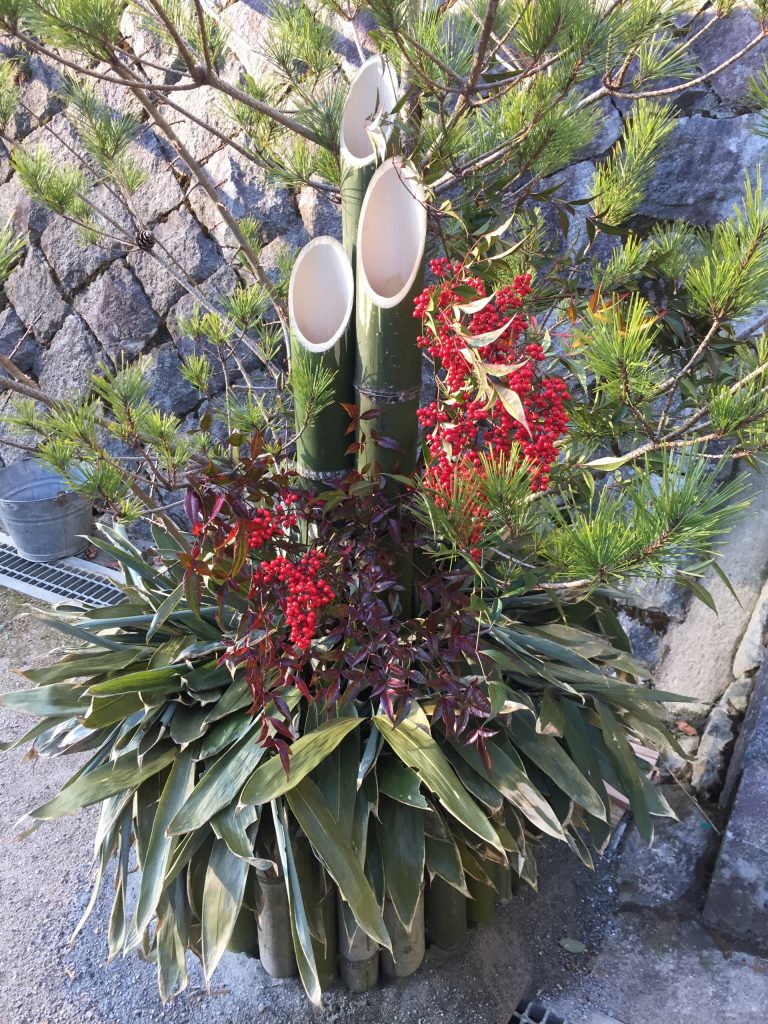 Some (but not all) families give their children gifts.
However, children in Japan probably receive fewer gifts than kids in countries where Christmas has already become highly commercialized.
Companies in Japan are just starting to snag onto the marketing opportunities.
We can likely expect a much more materialistic Christmas in years to come!
Other Christmas traditions in Japan including eating chicken and Christmas cake.
Thanks to clever marketing by KFC, and now by other chains such as Moss Burger, fried chicken has become a Christmas staple. Some alternatives include steak, roast beef, or pizza.
Christmas cake is often eaten on Christmas Eve, and a popular choice is a round sponge cake with whipped cream frosting and strawberries.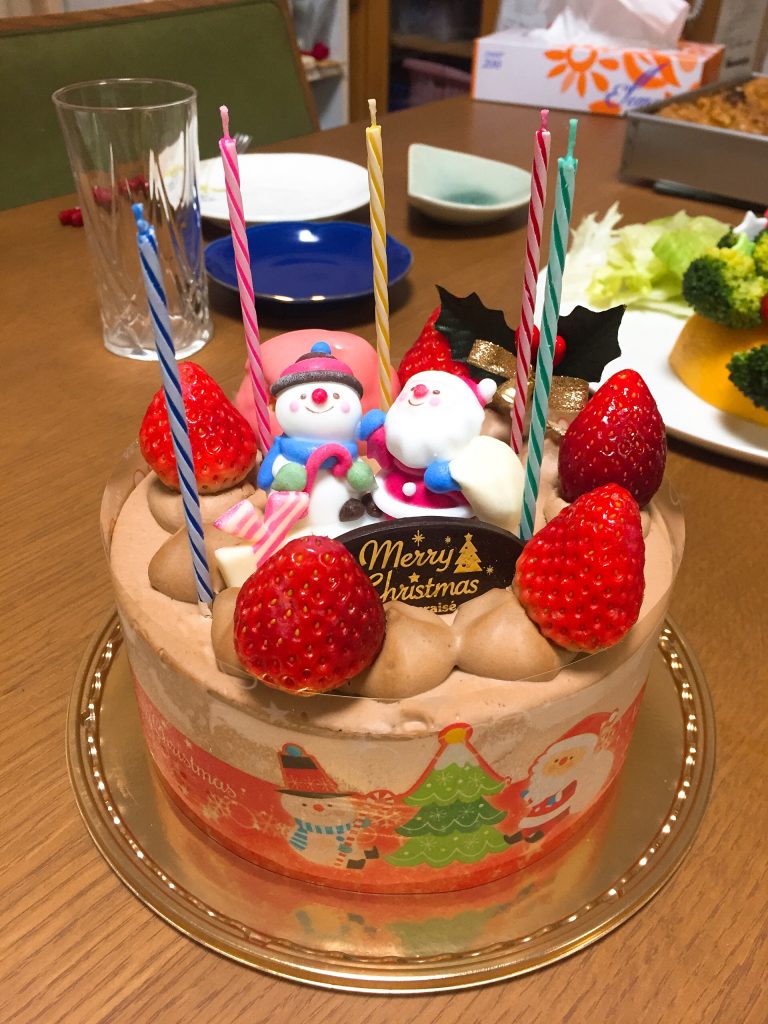 You can see Santa Claus faces with puffy white beards displayed in the windows of some nursery schools, much like the Christmas artwork I made as a kid.
In Japan, you can also hear the same holiday music playing in stores and restaurants as in the U.S., with a few Japanese versions thrown in as well.
In addition, some families put up artificial trees.
Real trees are very rare. The only place that I know of that sells real Christmas trees in Japan (albeit on the small side) is Ikea.
We use an artificial tree purchased off of the internet, and light a "Christmas tree" scented candle to make up for the smell of fresh pine needles that I miss from my childhood.
Stores are also starting to carry more Christmas candy options, including pre-filled stockings for children, full of sweets and small toys.
When Masashi was a child, he and his sister used to put their socks out near their pillows, and would find them filled with small gifts in the morning. They used actual socks, versus the elaborate fuzzy stockings which might be seen hanging by a fireplace in the U.S.
---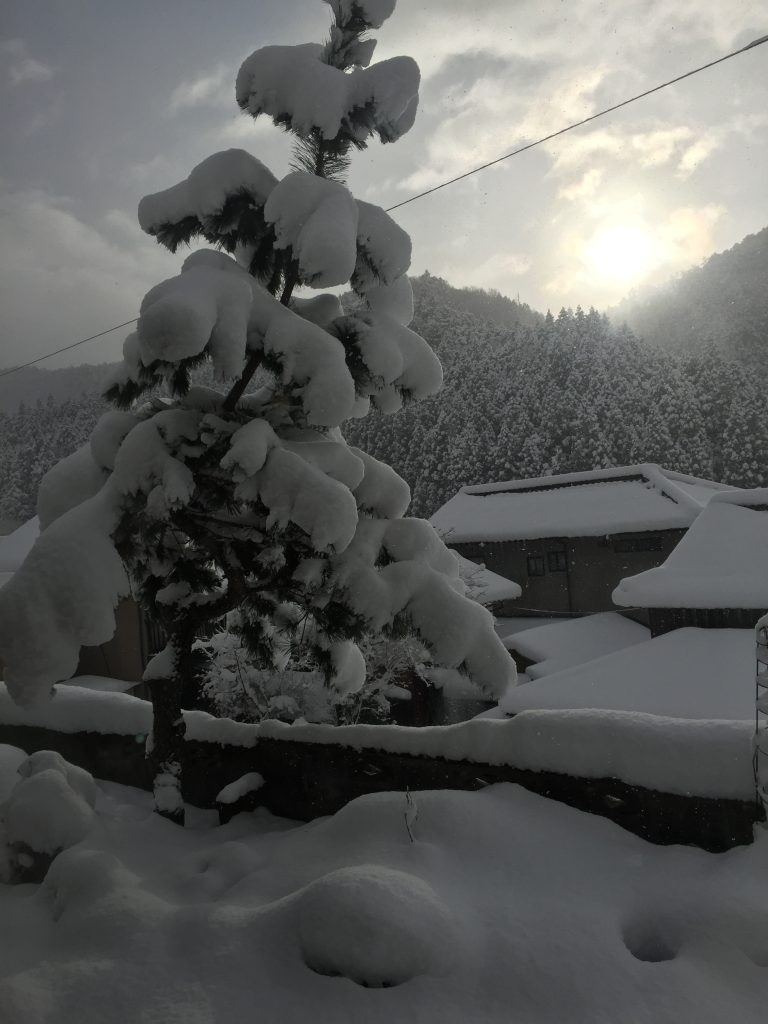 Much more widely celebrated and important culturally during the winter season in Japan is the celebration of "Shogatsu" (see here).
Workers attend bounenkai, and most take several days off to spend with family to welcome in the new year.
This time off is generally longer than their counterparts in countries such as America, but probably made up by the fact that Japanese have long working hours during the rest of the year.
During shogatsu, families may visit a shrine around midnight before the start of the new year.
Even families with no religious beliefs whatsoever will often still make the trip out to visit.
The main religions in Japan are Shinto and Buddhism, however only 40% of people are said to identify with a religion, so practices such as shrine-visiting seem to be mostly tradition or superstition, rather than based on religious conviction.
My husband and I are Christian, of which there are about 1-2 million in Japan, but we are in the minority.
---
In our family, we are still forming our own winter traditions.
In addition to celebrating Christmas, I have grown to enjoy spending time with family and eating traditional foods to celebrate the new year. During the holiday season we attend Christmas service at church, exchange a few gifts with family, and eat a delicious dinner.
However, living in a place where Christmas is less of a "big deal" actually makes it easier to sort out what is really important about Christmas – aside from all the shiny, sparkling trappings and the shopping frenzy that has become so inseparable from it.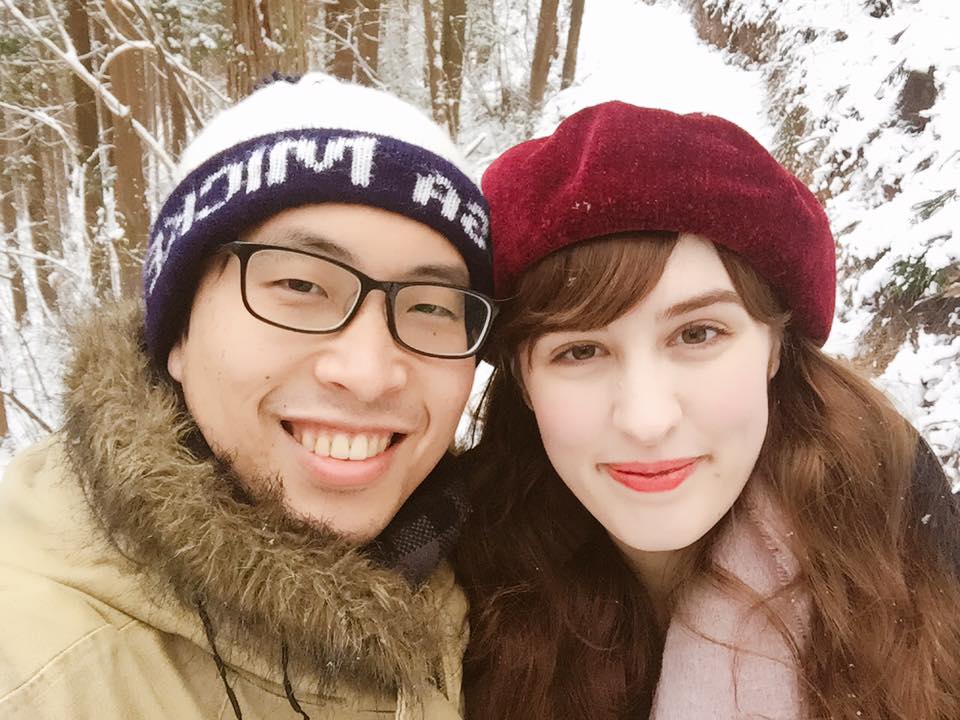 Christmas is watching the snow fall slowly from the mountains deep in the countryside, and reading with fresh eyes what it really meant for a child to be born. Christmas means knowing an unchanging love that reaches beyond the boundaries of culture or country, to every people.
Merry Christmas from our family to yours.
---
Does your family have any special Christmas traditions?
Please leave a comment below.
Photo credits: (c) theharunafamily.com