Our son Jamie is EBF, which means exclusively breastfed.
Although you might not see a lot of people breastfeed publicly in Japan, many public spaces are supportive of breastfeeding. The building where we grocery shop includes a breastfeeding area on the third floor, which can be easily accessed via elevator.
I have taken advantage of a few of these public "baby stations", and they are very convenient!!
It's something that I would love to see available in more countries, rather than trying to change babies in cramped bathroom stalls!
---
Due to COVID restrictions, there is usually a limitation on how many people can be in a baby station at one time (this one allows up to 8 people), and hand sanitizer is provided at the entrance.
Most baby stations in privacy-conscious Japan include about four individual breastfeeding nooks.
Each nook includes a curtain that can be closed, a comfortable chair, as well as a side-table.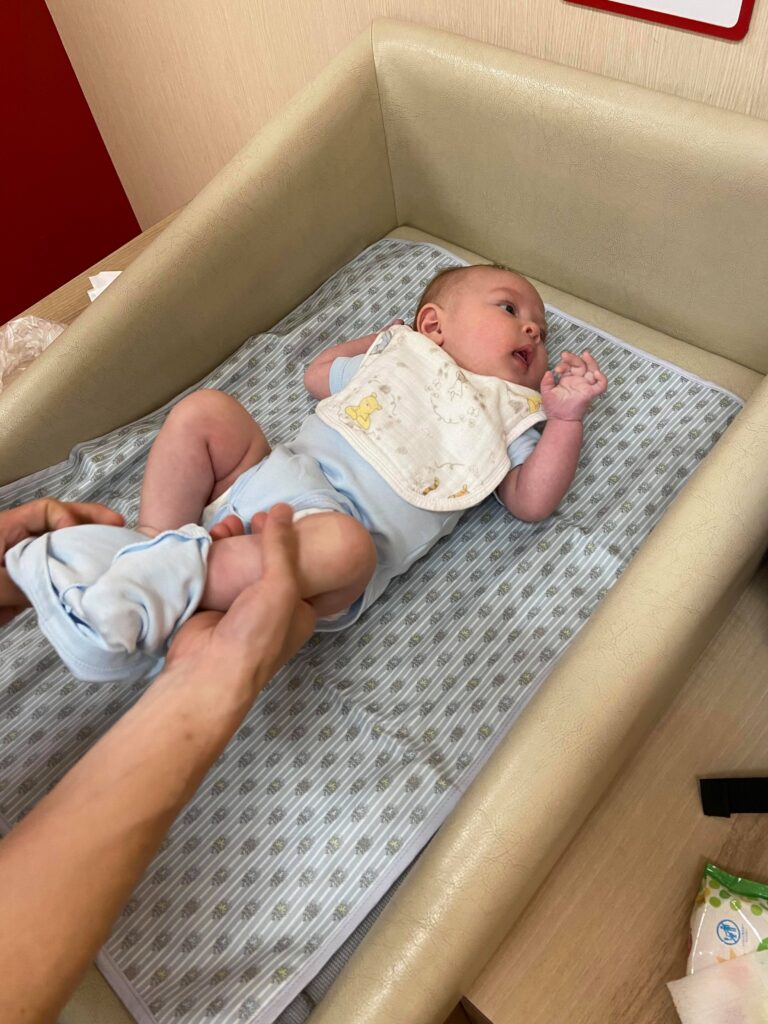 Baby stations feature changing tables, a sitting area, a sink to wash hands, a separate sink for washing bottles, and a hot water machine for formula users.
All of the areas except for the breastfeeding zone can be used by both male and female caregivers, which is helpful since I often have my hands full on a shopping day! My husband Masashi helps with changing our son in the photo above.
The baby stations also offer an area to dispose of diapers (after inserting into free plastic bags), as well as a place for checking baby's weight and height, with growth charts on the walls.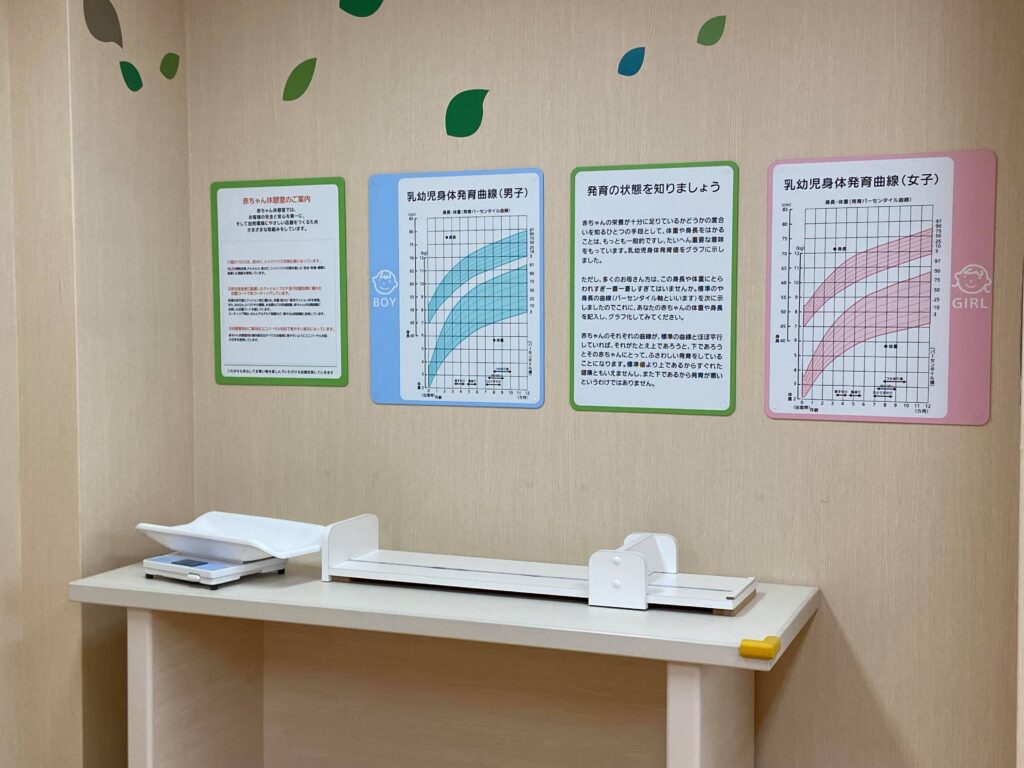 Some of the baby stations include vending machines that sell formula and other beverages or snacks for small children and their caregivers.
Despite being an area frequented by little ones, the baby stations are surprisingly clean!
However, you might be hard-pressed to find any building in Japan free of misspellings and "Japanglish" errors.. an overconfidence about English usage seems to surpass the glaring need for proofreaders.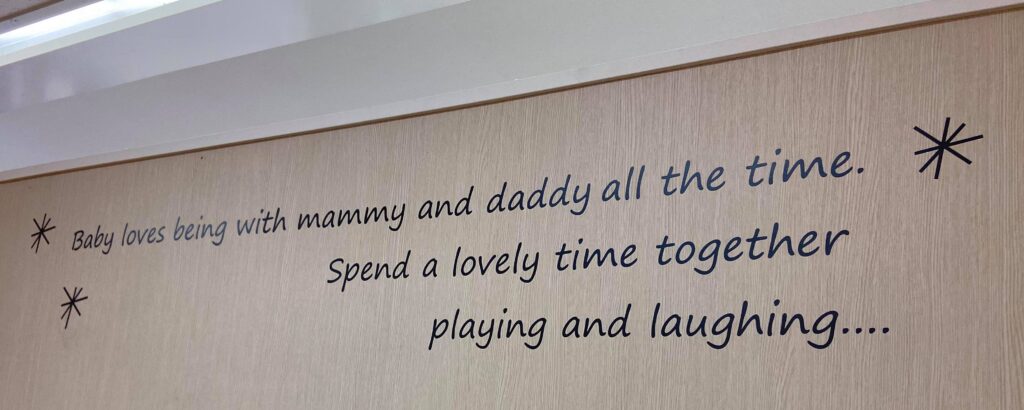 In addition to offering breastfeeding-friendly baby stations at many public locations, you can also purchase nursing covers at most maternity shops in Japan, and the La Leche League has a branch in Japan, see here.
Although information about nursing in Japan tends to be outdated, and breastfeeding in public is not currently popular, the country is still relatively supportive of breastfeeding, and I do not often feel inconvenienced about having a breastfed child.
On the contrary, I'm grateful to have clean, thoughtfully organized, uncramped spaces to take care of my son!
Do you have any questions about breastfeeding in Japan?
Please leave a comment below!
Photo credits: (c) theharunafamily.com