One of the most fun things about pregnancy is signing up for maternity and baby freebies.. and there are so many available in Japan!
Through signing up for free in-store point cards and online registrations, we were able to collect 25 free diapers of various sizes, as well as sample packs of baby wipes, cookies, soap, laundry detergent, toilet cleaning wipes, disposable nursing pads, lotion, and more!
Following are some of my favorite freebies that we signed up for so far on our pregnancy journey:
---
Baby's R Us
Baby's R Us is available inside of most Toys R Us in Japan, and branches can often be found at malls.
When you register for a point card and share that you are expecting, you can not only receive a gift bag full of fun stuff, but if you bring your child and maternity handbook, you can also receive a coupon booklet for discounts at the store.
Some of the goods we received that are pictured below include a gift bag, formula sample (which we don't plan to use), disposable nursing pads, diapers, lotion, bath soap, laundry detergent, and so on.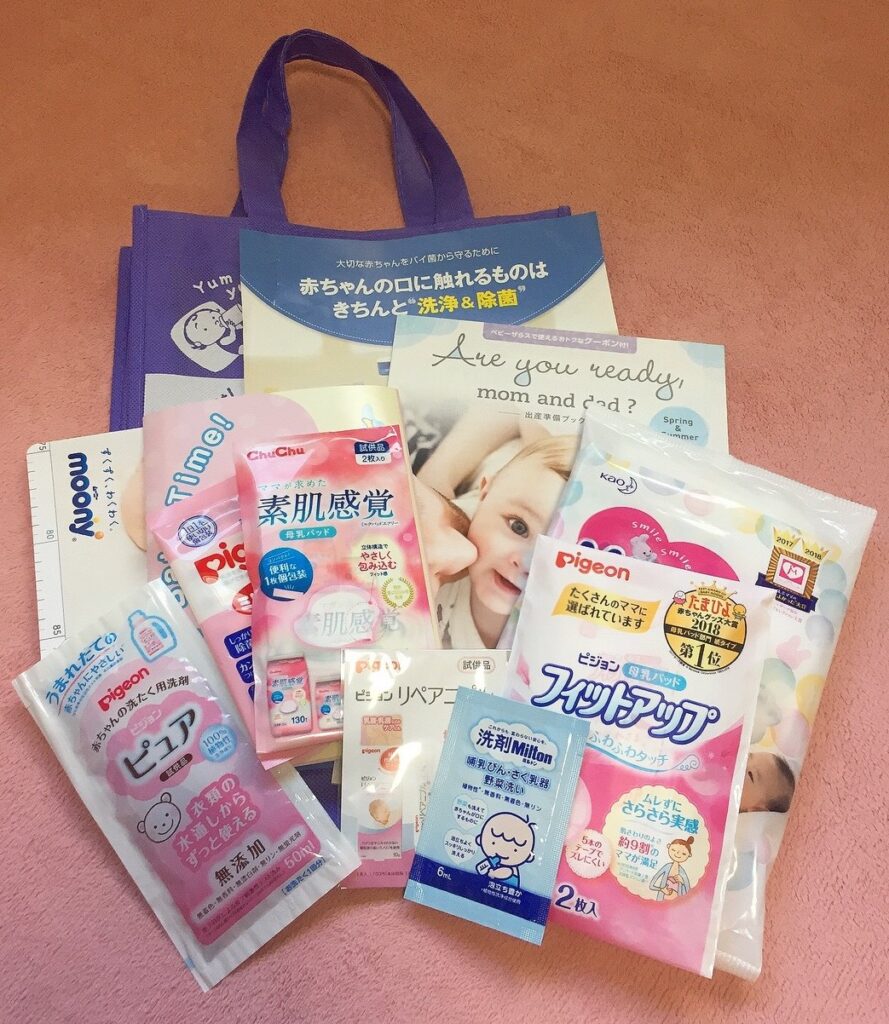 ---
Akachan Honpo
Akachan Honpo is a popular baby and maternity store in Japan. Although some items can run a bit on the pricey side, one of the pluses of this store is that you can register for a point card and receive a gift bag full of goods if you are expecting.
Useful tip: if you are planning on making any big purchases at this store, you may want to delay your pregnancy registration until you are prepared buy something big.. because when you register, you can receive time-sensitive coupons that are good for that day.
I was surprised at just how much stuff we received.. including a reusable shopping bag, lots of diaper samples, disposable nursing pads, a cute keychain, and more. A plus for me was that the bag and keychain included 4-leaf clovers, which was a fun coincidence, since our baby is due in March!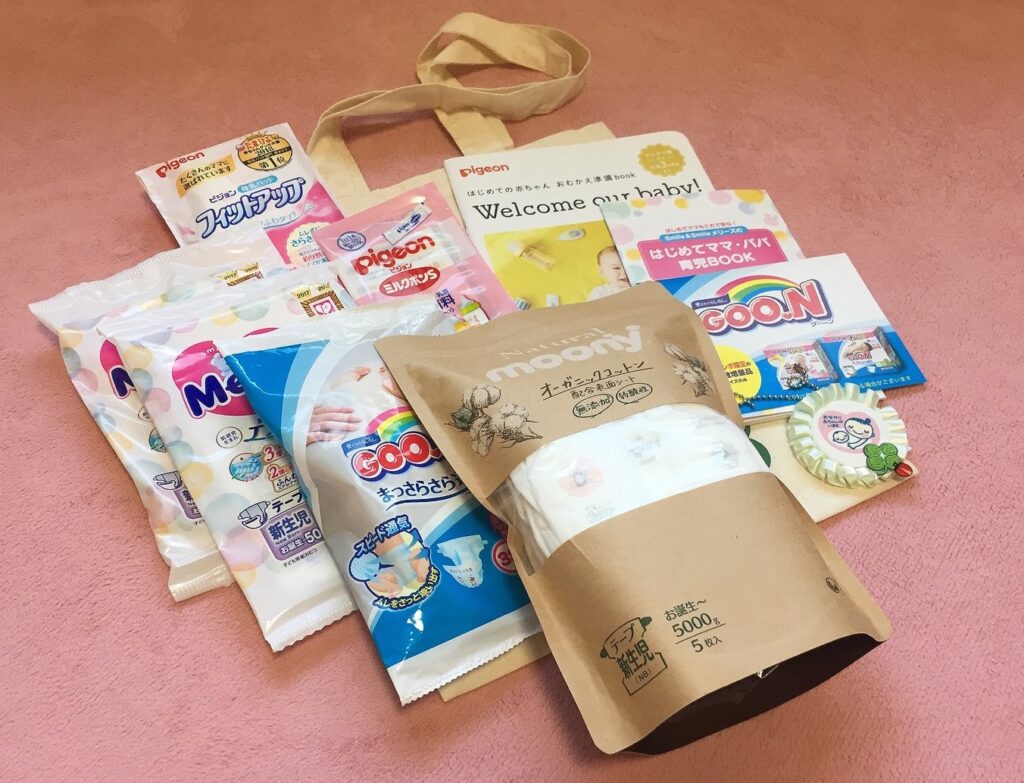 ---
Amazon Japan
We are using Amazon Japan to set up our registry. Amazon has come a long way in Japan within the past few years, and recently started offering a welcome box when you set up an online registry.
There are some slight catches: you (or someone you share the list with) must purchase at least 770 yen of goods off of your registry before you can qualify, and you must add at least one item from various categories to your registry (e.g. bathing, bedding, healthcare, safety).
Another plus of setting up a registry with Amazon is that you can qualify for a "completion discount", which can apply toward selected items from the baby, beauty, grocery, drugstore, toys, and maternity departments. You become eligible for the discount 60 days prior to the baby's due date. For more info. on the completion discount, see here.
Our Amazon haul was by far the best of the bunch.. it included MANY different diaper samples (including some that are organic), various baby wipes, toilet cleaning wipes, baby cookies, and more. The thing I appreciated was the volume and usefulness of the samples.
We are planning on using cloth diapers, but using disposables for the first few newborn weeks and during longer trips or when family babysits. Any additional stock of disposables for the early days is helpful and money-saving!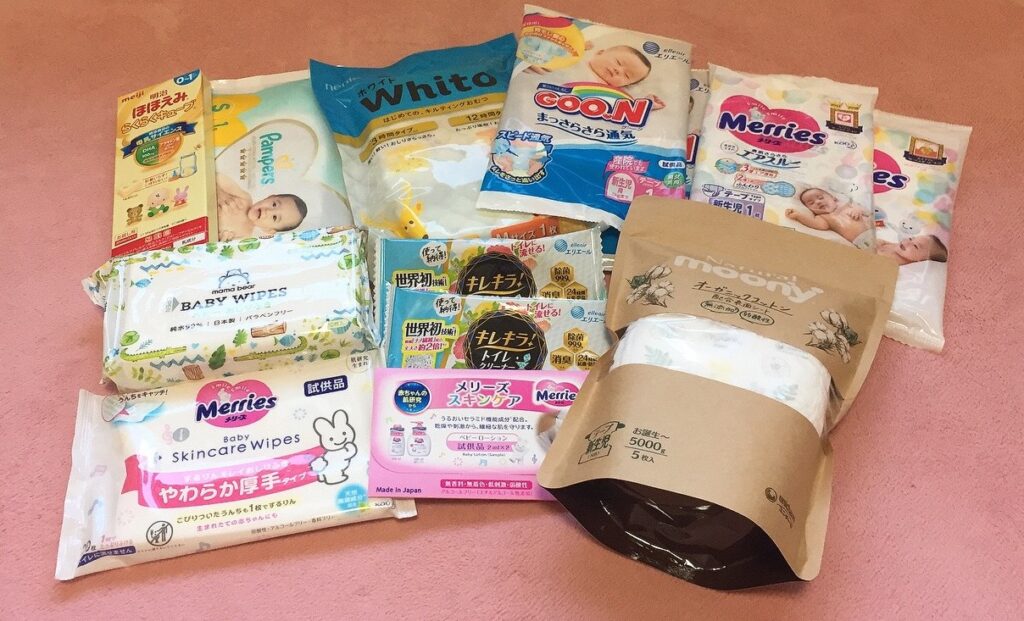 ---
Merries Diapers
Merries diapers offers a lottery that you can enter online. We almost didn't register for this, since Masashi was wary of the word "lottery", and felt that our chances of winning might be low.. however, I encouraged him to give it a try, and soon after we received a package of free samples!
When you register for the lottery, you can select what sizes you would like to try if you win. Our samples came with 3 packs of newborn diapers, as well as baby lotion, a simple photo frame, and a booklet of coupons for Merries diapers at a variety of different stores.
You can find out more about how to register for Merries samples here.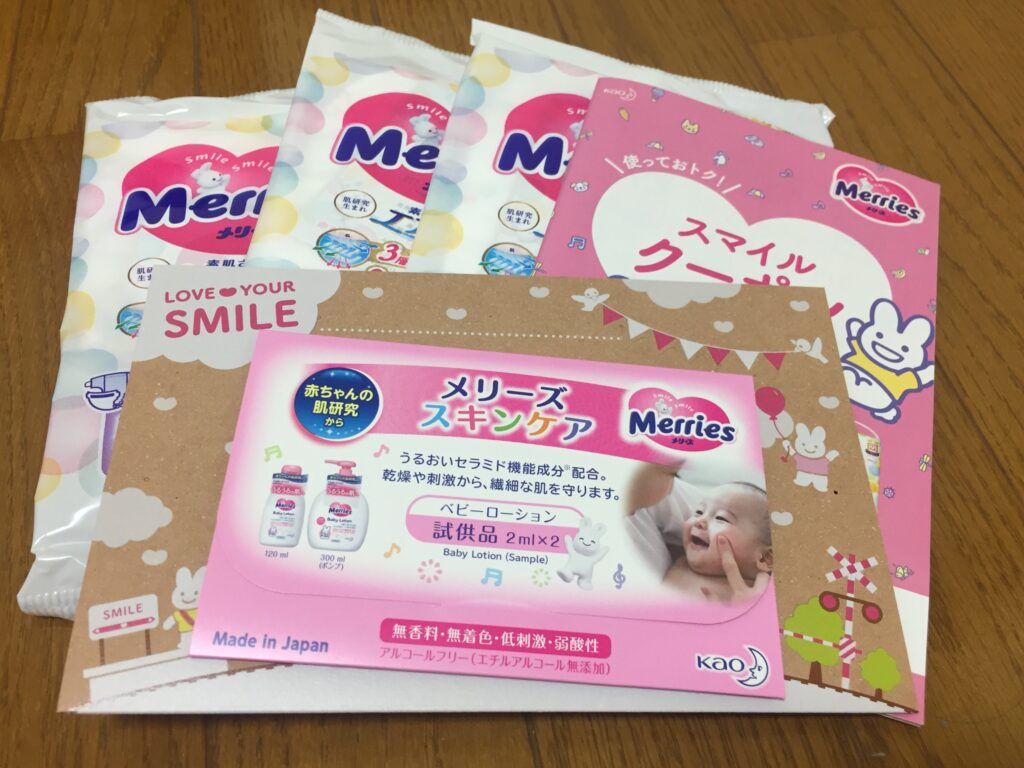 ---
Totsukitoka
Totsukitoka is a Japanese pregnancy app that offers one free sample when you sign up. You can select from a few possible choices, and I decided on a child and maternity handbook cover.
When you become pregnant, you will receive a "child and maternity handbook" from your local city office. This document is very important, so you will want to keep it safe. Many women in Japan purchase a handbook cover to do just this.. but by signing up for Totsukitoka here, you can get one delivered for free.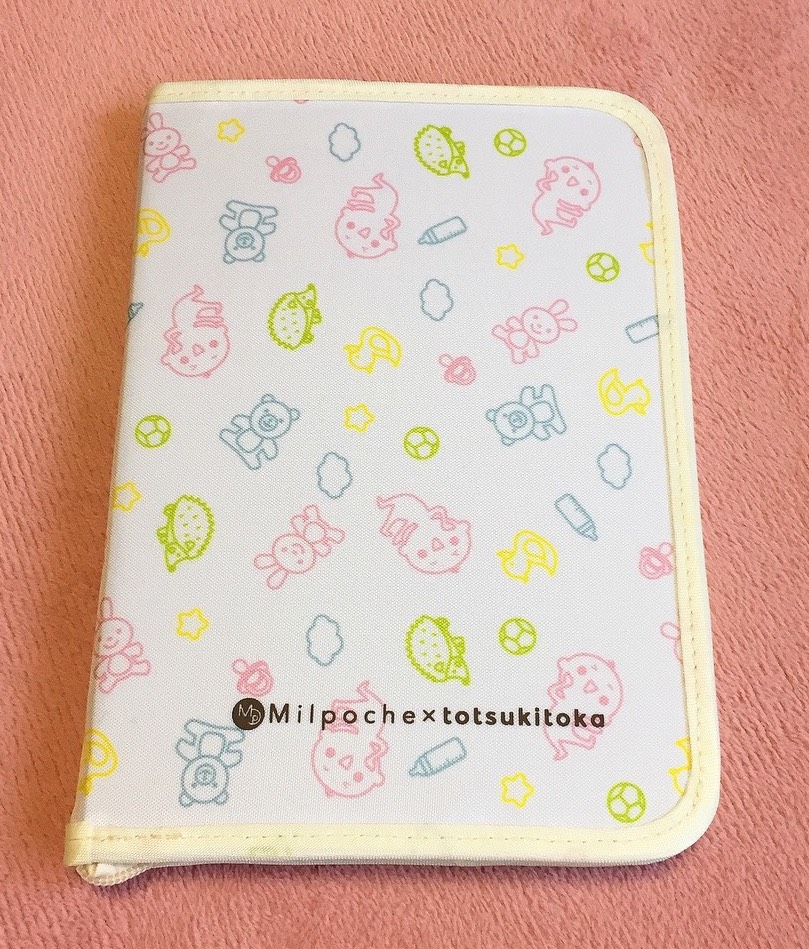 ---
To snag more discounts and samples, you may want to browse the websites of popular baby brands (especially diaper companies) in Japan.. for example, sometimes Moony and Goo.n offer temporary sample campaigns!
Do you know of more maternity or baby freebies in Japan (or any digital downloads offered worldwide)?
Please leave a comment below!
---
To read more about pregnancy in Japan, check out this article at our blog:
We're Expecting! – Pregnancy in Japan