During pregnancy, so much focus can be on preparing the baby.. but preparing the mother is important, too!
Especially for new mothers, it can be helpful to know what to expect after giving birth, and how to make the transition to motherhood easier.
Below I share a list of what I found useful during my postpartum recovery, and my thoughts about each item. Or, scroll to the bottom of the post to discover what items were "not worth it"!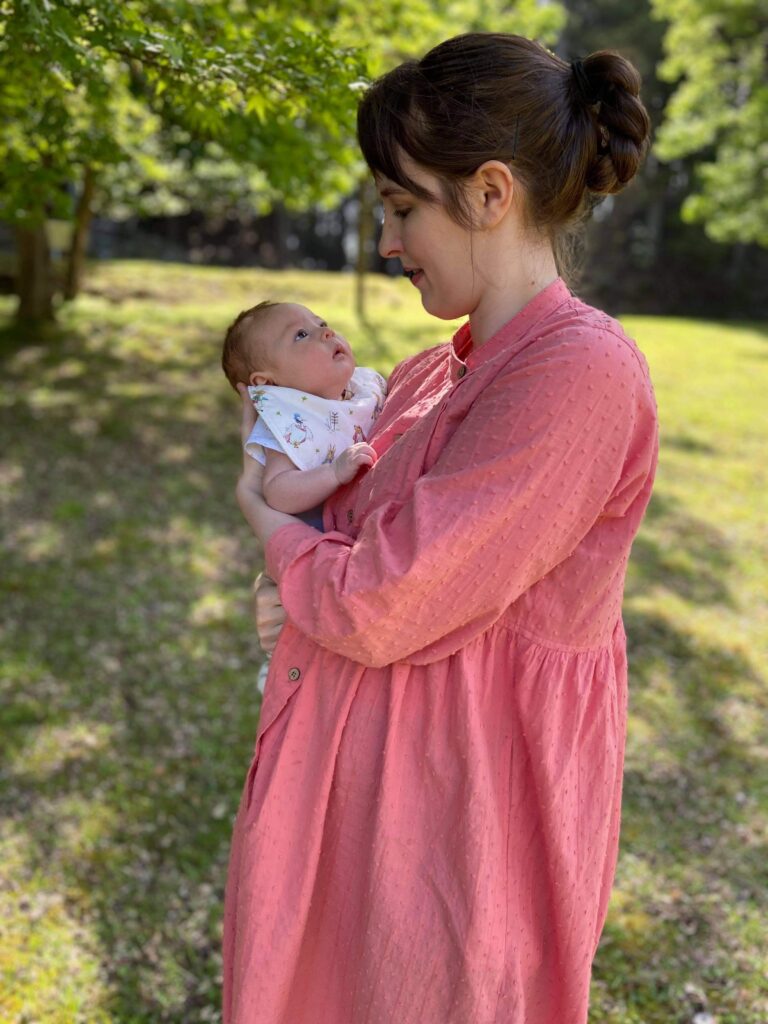 Please note: this blog post uses affiliate links and may earn a commission from certain links. This does not affect your purchases or the price you may pay.
---
Earth Mama Organic Perineal Balm
If I could include only one item on the postpartum essentials list, the Earth Mama Organic Perineal Balm would be it.
This balm was 100% worth it, and is one of the ONLY things that would help with reducing discomfort, when Tylenol just wouldn't cut it. I used the balm multiple times a day, and it seemed to speed up healing, too.
The Earth Mama Organic brand also offers an herbal spray, see here. I liked the spray, but overall preferred the balm if I could choose just one product (but, if you have the budget.. definitely go for both!!).
---
Hakaa Silicone Breast Pump
Regardless of whether or not you plan on pumping regularly, the Hakaa Silicone Breast Pump is great to have on hand postpartum to help with reducing engorgement before your breastmilk supply evens out.
If you tend to leak, it can also be helpful for catching breastmilk that would have been otherwise wasted.
Just stick the suction pump on the opposite side when you nurse your baby, and collection is easy!
It is much easier and hands-free than regular manual pumps, and can be especially helpful if you tend to overproduce and need to release extra milk to avoid mastitis when baby is unable to drain the breast completely.
Plus, the flower design is super cute!
---
Postpartum Pads
I was given various pregnancy pads as samples and at the clinic where I stayed. However, not all of the brands and sizes were comfortable!!
After reading multiple reviews, I decided to try out the FRUITS brand, and I'm glad I did! I highly recommend this brand for women giving birth in Japan.
To purchase: (Japan only)
---
Epsom Salt and Lavender Oil
Sitz bath supplies might not be the first thing you think of for postpartum essentials, but I LOVED taking sitz baths during my recovery.
You can buy any bag of Epsom salts from the grocery store or online, and can substitute lavender oil with any scent you prefer, such as peppermint.
For the supplies I purchased in Japan, see here:
---
Washable Nursing Pads
What is something a woman who has recently given birth does NOT want to do over and over again while she is running on three hours of sleep and her core is recovering?
Change her clothes constantly!
I have read numerous posts on the internet about women leaking breastmilk through their shirts, and lamenting about having to change frequently.
But, there is a way to eliminate this problem.. washable nursing pads!
Not every woman leaks, but I am definitely in the group that does, and appreciate the environmentally-friendly option of purchasing reusable nursing pads that are also more gentle on the skin.
---
Abdominal Binder
While I have not heard many women include an abdominal binder on their list of postpartum must-haves, I HIGHLY recommend this unique item to aid in recovery.
The morning after I gave birth I put on an abdominal binder, and left it on during my entire stay at the Japanese clinic, except for removing to shower. After coming home, I continued to wear the binder frequently for the first three months postpartum.
After giving birth, wearing a binder greatly reduced the odd feeling as if my organs were going to fall out, any discomfort, and relying too much on my back muscles to compensate for my weakened core.
In addition, wearing a binder was helpful at home during the early days of carrying a newborn. I did not know just how much carrying a baby can put stress on your body when you are still recovering from giving birth!!
In addition, since the hormone relaxin can stay in your body for up to 5 months postpartum, joints, ligaments, muscles, bones, and so on may literally be more "relaxed". Wearing an abdominal binder is said to help reduce diastasis recti if the abdominal muscles have pulled apart, and even assist the hips and waist to come closer together after birth.
While the above may or may not work for everyone, I can attest that wearing a binder did seem to have a significant effect on my recovery and comfort postpartum.
---
Compression Garments
What naturally follows after an abdominal binder? Compression garments!
I know that compression garments such as Spanx and corsets are often given a bad rap, but I can personally attest that wearing various kinds of compression garments during postpartum made me more comfortable, and helped with recovering my posture and core.
My two favorite compression garments are as follows:
(1) The Seraphine Post-Maternity Shaping Panties are great for wearing at night. One thing I did not expect after giving birth is how weird it would feel laying on my side while my body healed.. as if all of my organs were shifting to one side. Wearing compression underwear at night greatly reduced this discomfort!
(2) The Wing Maternity Postpartum Girdle is excellent for wearing when you want more freedom of movement than is possible with an abdominal binder, but would still appreciate the support that a compression garment can offer- such as when grocery shopping in public.
---
The Fourth Trimester Companion
In addition to reading Cynthia Gabriel's book Natural Hospital Birth (see here), I enjoyed its follow-up, The Fourth Trimester Companion. This book, that is especially designed for postpartum moms, features topics such as sleep, emotions, infant care, relationships with parents and in-laws, changes with pets and baby's siblings, and more.
I appreciated reading a book specifically written on the three months of the postpartum "fourth trimester".
I feel that often the postpartum period is breezed over in books written about pregnancy, despite that this period of recovery and healing that overlaps with the newborn period can be notoriously challenging, and full of transitions and changes.
Reading helped me to take the recovery more in stride. Also, since I spent the first few weeks postpartum unable to walk much, it was nice to have something to read and relate to while my son napped.
---
Hofish Wireless Maternity Bras
I've written before about a different maternity bra brand I love in a previous post, but the Hofish wireless maternity bras win hands-down for maternity/nursing bras that are comfortable for wearing at night.
Since night leaking can be an issue for many breastfeeding moms, a good night nursing bra is essential!
I struggled with trying multiple brands that were just NOT comfortable.. and after reading reviews of the Hofish bras at multiple different websites, I decided to finally buy a pack.
The reviews don't lie! Despite the odd brand name, Hofish bras are SO COMFORTABLE. You barely notice that they are there while wearing, they are super adjustable, and best of all.. nothing slips out in the middle of the night when you roll over in your sleep.
To purchase: (US)
---
Lanolin Cream
If you plan on breastfeeding, a cream such as Lanolin is a must, especially if you are a first-time mother!
During the first 2 months postpartum especially, I used lanolin constantly, and it helped with reducing discomfort as I got used to breastfeeding.
Lanolin is very protective to the skin, doesn't contain any dangerous chemicals, and is mild-smelling.
---
St. Ives Renewing Collagen & Elastin Moisturizer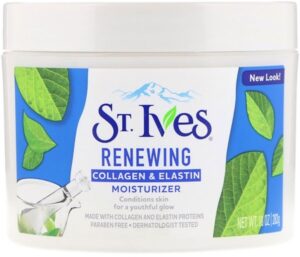 I shared in a previous post about my favorite pregnancy massage oil.
However, after pregnancy I wanted a heavier moisturizer, and settled on the St. Ives Renewing Collagen & Elastin Moisturizer.
I LOVE this moisturizer, and use it daily on my face, belly, and all over.
It is creamy but not too heavy, and has a bouncy feel to it, like a cross between jello and lotion. It does not have any heavy fragrance, but instead a kind of "fresh" smell, and keeps my skin moisturized all day long!
To purchase: (see here)
---
Collagen Supplement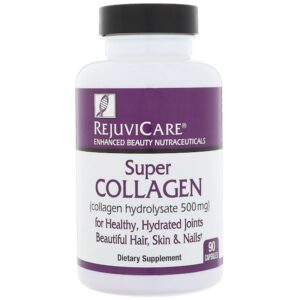 This is not a "must-have" item, but is a nice extra.
Many women deal with hair loss and/or skin issues during postpartum, and often post-pregnancy their bodies are depleted of various nutrients.
I cannot prove that taking a collagen supplement makes a difference.. but, I think it is possible that taking collagen pills was one of the reasons why my skin and hair recovered quickly after giving birth.
Has anyone else had experience with taking a collagen supplement? I'd love to hear your thoughts!
To purchase: (see here)
---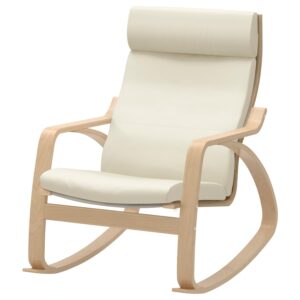 A Rocking Chair
A rocking chair might sound like a weird item to put on a postpartum essentials list.. but hear me out!
After giving birth, our rocking chair was the ONLY chair that I felt comfortable using for several weeks.
Since then, it has come in so handy for nursing!
The rocking chair we have is almost identical to this one, available through Ikea.
---
Items that were NOT worth it..
Now that you've read my postpartum essentials list, what about the items that were NOT worth it? The following is my list of items that didn't make the cut..
Nursing tank-tops: They look useful in pictures, but in practicality, they just didn't serve a purpose for me!
Nursing pillows: I have two different types of nursing pillows, but so far I've only ever found myself using them a handful of times. This comes down to personal preference.. but I find it easier to nurse without a pillow in the way.
Witch hazel pads: I've heard so many good things about using witch hazel pads, but did not use them as much as I anticipated. They did come in handy during labor, though, when I had sensitive skin from induction meds that gave me diarrhea.
Postpartum pants: I have a pair of postpartum pants, but I just did not find them that comfortable, and much preferred leggings and dresses! (For more on postpartum clothing recommendations, check out an upcoming post!)
Nursing teas: I tried a couple different kinds of nursing teas, but did not experience any noticeable difference in breastmilk production when drinking tea.
Donut pillow: We had a donut pillow lying around so I used it a few times, but personally I did not find that it made sitting much more comfortable, and wouldn't have been worth buying.
---
Are there any essentials missing from this list, or items that you feel are not worth buying postpartum?
Please leave a comment below!
Featured photo credit: (c) theharunafamily.com
---
To read more about pregnancy in Japan, check out these articles:
We're Expecting! – Pregnancy in Japan
Japan's Pregnancy Freebies: A How-To Guide
Maternity Clothes: Best Brands