As of today, the last month of pregnancy has finally arrived!
My husband and I have been busy with final preparations, making sure that everything is organized for baby, as well as postpartum. Due to COVID, all of the in-person childbirth classes in our area have been shut down.. so over the last few months, we've been turning to online resources and books to prepare for childbirth.
If you are in the home stretch of pregnancy and interested in what we have been doing to prepare, keep reading for my recommendations below (as well as a discount code!)!
---
Please note: we are a member of some affiliate programs, and may receive a commission if you purchase products listed below. However, all of the featured recommendations I am personally passionate about!
Our clinic offered a quick Zoom overview on preparing for childbirth, but as a Type A person, I didn't feel that this was adequate preparation.
As a soon-to-be mother of a rainbow baby, or a mother that has experienced previous loss(es), it was also important for me to invest time in helping birth to be as positive an experience as possible, especially after the trauma of multiple miscarriages.
I searched all over the internet for affordable courses that my husband and I could take together (he is an audio learner), and purchased several books as well. Below are my favorites thus far!
---
Supporting Her Course
The first class we took together was Supporting Her.
Due to COVID-19 regulations, I will be allowed one support person during labor and delivery at the clinic where we intend on giving birth. I have chosen my husband Masashi for this role, and wanted him to be as prepared as possible!
The Supporting Her course was a great first step in helping him to know how he can assist me in practical ways, and what to expect during labor and delivery.
---
Birth It Up & Newborn Basics 101 Courses
The next courses we took together were Birth It Up: The Natural Series, and Newborn Basics 101, both offered through the Mommy Labor Nurse website.
The courses are taught by an experienced labor nurse and mother named Liesel Teen. I enjoyed her gentle approach to childbirth, and the courses came complete with lots of extra resources, as well as information on access to a Facebook support group.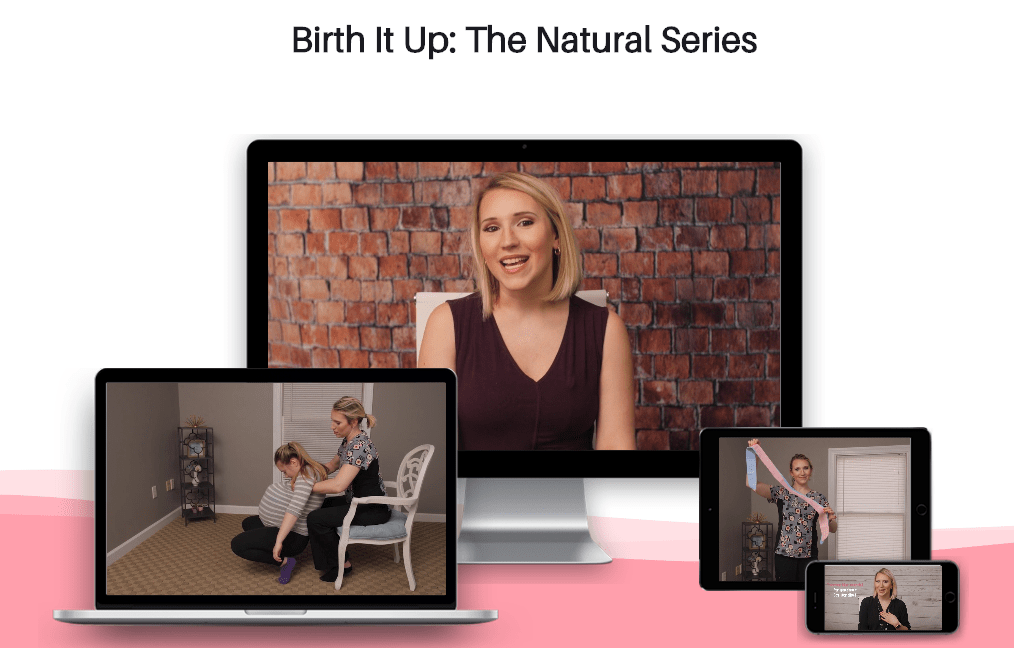 The courses offered through Mommy Labor Nurse were a lot more affordable than others that I found online (as well as much cheaper than in-person courses offered pre-covid), and I appreciated how thorough they were without becoming too lengthy or boring.
As a second-language English speaker, my husband also greatly appreciated that there were English subtitles on all of the videos!!
If you are interested in taking any of the Mommy Labor Nurse courses, feel free to use the links below and the discount code "HANNAH10" to get 10% off of your purchase!
Birth It Up: The Natural Series
Birth It Up: The Epidural Series
Birth It Up: The C-Section Series
Mommy Labor Nurse also offers bundle options (see below). The bundles are NOT covered by the discount code mentioned above, but are still worth mentioning if you would prefer to take multiple classes!
Bundle 1 – Birth It Up: The Natural Series + Newborn Basics
Bundle 2 – Birth It Up: The Epidural Series + Newborn Basics
All Access Pass (20+ classes, plus ebooks)
---
Natural Hospital Birth
Natural Hospital Birth: The Best of Both Worlds by Cynthia Gabriel is the first book that I read in preparing for childbirth, and is one that I HIGHLY recommend for anyone that desires to have as natural and unmedicated a birth as possible, but doesn't feel quite comfortable enough with the idea of a home birth!
It includes excellent advice and suggestions on how to build a supportive team, how to create a positive birth plan, how to labor at home for as long as possible, how to avoid some common medical interventions, as well as how to prepare mentally and emotionally for giving birth.
The information is concise, simple, easy-to-follow, and written in a way that comes across as friendly and calming, while also being honest and straightforward.
---
Childbirth Without Fear
Childbirth Without Fear by Grantly Dick-Read is the most recent book that I have read on childbirth. It was first published in 1942, but is FAR from outdated, and an excellent resource on giving birth as fearlessly and painlessly as possible.
This book does NOT endorse or follow any of the currently popular childbirth trends, such as hypnobirthing, but instead affirms that childbirth is a natural phenomenon that women are equipped to experience in a positive way with appropriate education, preparation, relaxation, and understanding of where fear comes from and how to reduce it.
Childbirth Without Fear is not a quick read.. it can be a bit dense at times, but it is well worth the investment of time, as it is truly one of the best resources I have encountered thus far on the topic!! It is very in-depth, thorough, and well-researched, and provides a good background for understanding how the viewpoints of medical professionals such as obstetricians have changed over time, how women have labored over the centuries, the physical process of labor and how fear is connected to pain, how to train for labor, and much more. I strongly recommend it!!
---
Preparation is so valuable!! After taking the courses and reading the books mentioned above, my husband and I both feel a lot more prepared for what's to come, and I feel far more confident about my ability to have a positive birth experience. I'm looking forward to meeting our baby very soon!!
Do you have any additional resources you recommend for preparing for childbirth?
Please share in the comments below!
---
To read more about pregnancy in Japan, check out these articles:
We're Expecting! – Pregnancy in Japan
Japan's Pregnancy Freebies: A How-To Guide
Maternity Clothes: Best Brands